Those who travel to Podgorica, Montenegro's unspectacular capital (the city is alright, there is just not a lot to see here), will be surprised to find out that just a short drive from the centre lies a small oasis, ideal to escape the hustle and bustle of the city for a while.
Originating in Albania north of the Prokletije mountains, the Cem river cuts through the plains near Podgorica, creating one of the largest botanical sites in Europe, before joining forces with the Morača river and ending its journey at Skadar Lake, the biggest lake in all the Balkans.
Running past the endless vineyards of Montenegro's largest wine producer Plantaža (the largest continuous vineyards in Europe for that matter), the falls are especially beautiful in springtime when the river swells by virtue of the melting snow and spring floods, before slowly drying up during the summer months.
Yet, before the last drop of emerald water has seeped away into the fertile ground, visiting the falls is a popular pastime for locals who wish to escape the scorching summer heat. The terrain even provides some wicked spots for cliff jumping should you crave the extra adrenalin rush.
Once the river runs dry, the falls' secret is revealed, however. Visitors might be surprised to find out that the falls aren't natural but were rather created by local farmers roughly 150 years ago with the intention of moving a water mill to grind the grain. Simply their own benefit and profession in mind, the farmers would most likely be surprised to realise that their creation has now become the main attraction along the Cem river.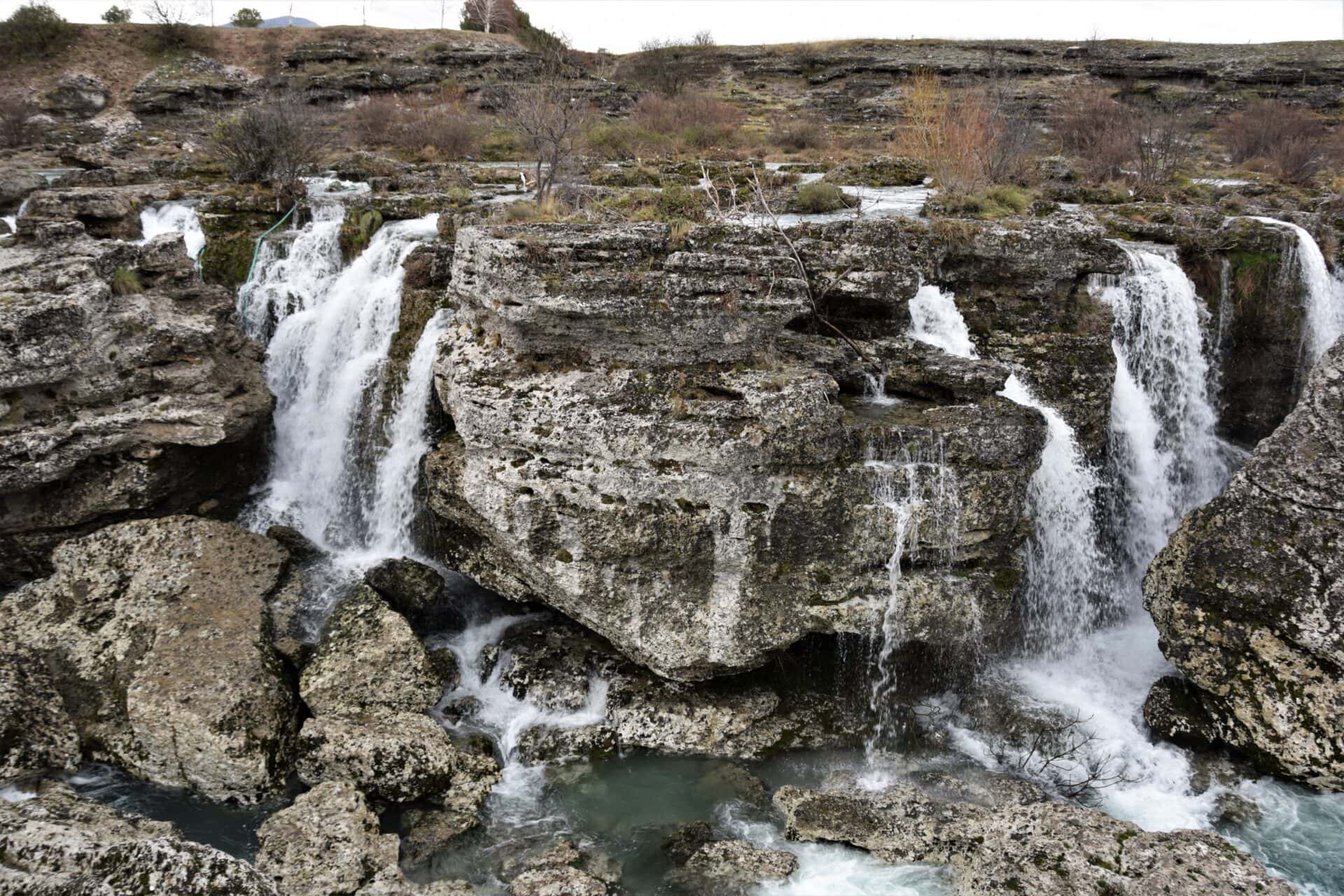 Obviously, comparing Montenegro's Niagara Falls to their North American namesake might be a bit of a stretch, however, what they lack in size and might, they easily compensate with their natural beauty and absence of tourists.  
The turquoise water cascading across the abrasive karst stone, before congregating and flowing towards Skadar Lake, is simply stunning.
Even if you're short on time the falls are still worth a visit as they are located merely 10 minutes from the city centre by car.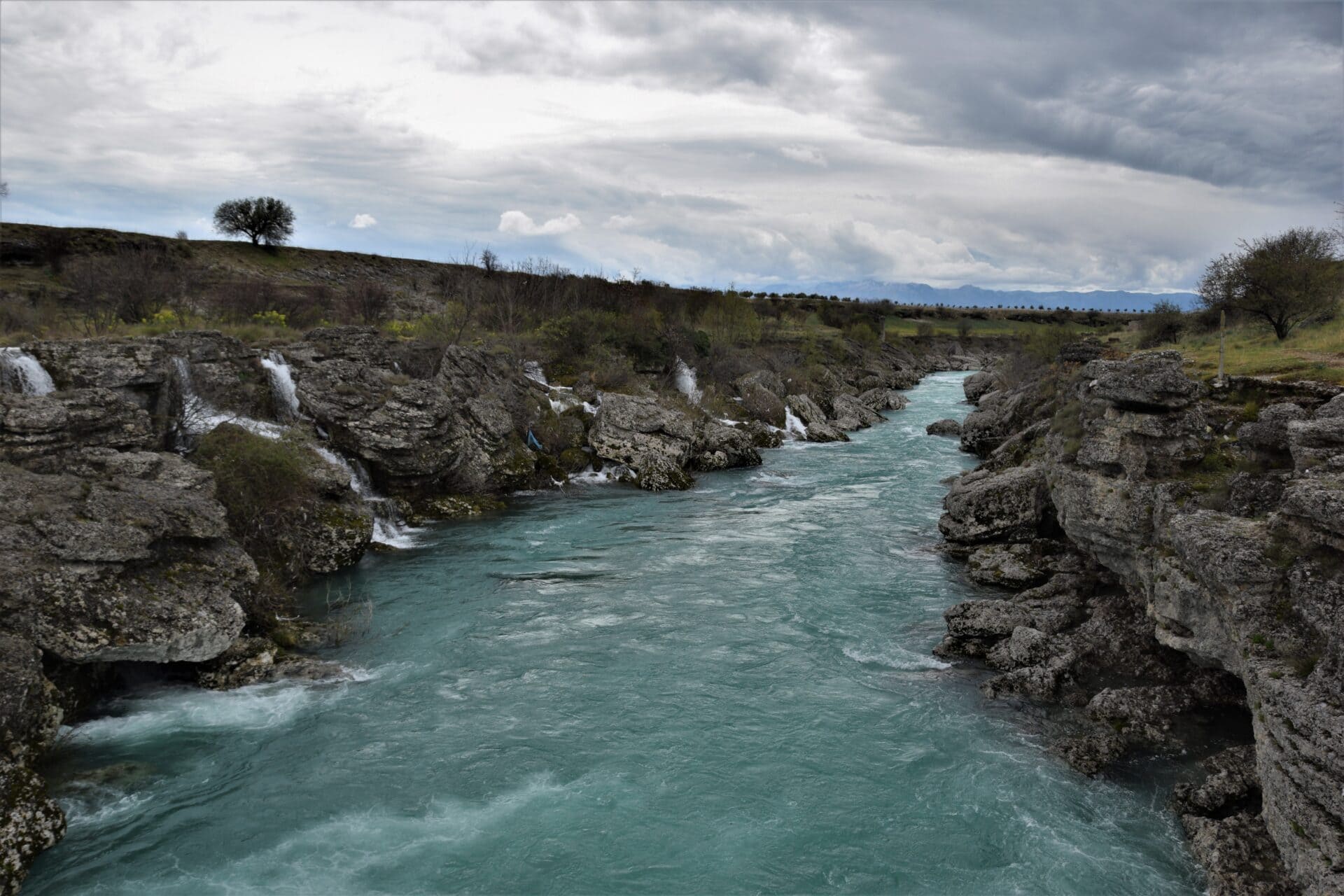 HOW TO GET THERE FROM PODGORICA
Follow the M4 highway, leading out of the city towards the Albanian border, for roughly four kilometres. Shortly before crossing the Cem river (Cijevne in Montenegrin), turn right and follow the road for another two and a half kilometres. Once you see the sign for the Niagara restaurant (which has apparently good local cuisine) you have arrived. A metal staircase leads down to the falls and the canyon.
Unfortunately, there are no public buses going to the falls, so you will have to rent a car or arrange your transport beforehand.
Alternatively, you could rent a bike, as well.
Enjoyed it? Pin it for later!